2020 Release Marvel Legends Black Widow Wave With Build-A-Figure Crimson Dynamo
Scheduled to be released officially on April 1st 2020 not long after the Black Widow movie trailer dropped a few days ago.
With over 80 years of comic book history, Marvel has become a cornerstone of fan collections around the world. With the Marvel Legends Series, fan favorite Marvel Comic Universe and Marvel Cinematic Universe characters are designed with premium detail and articulation for top-of-the-line poseable and displayable collectibles.
Black Widow
Natasha Romanoff reunites with a group of spies from her past to stop a lethal force. Enter the world of Marvel's Black Widow movie with Legends Series figures!
Black Widow figure
2 Batons
2 Pistols
Alternate hands
Crimson Dynamo leg
Taskmaster
Taskmaster is armed with the ability to mimic an enemy's every move.
Taskmaster figure
2 Pairs of alternate hands
Sword
Shield
Bow Arrow
Yelena Belova
A product of the Red Room's ruthless training program, Yelena Belova is a fiery assassin.
Yelena Belova figure
Alternate hands
Pistol
Crimson Dynamo torso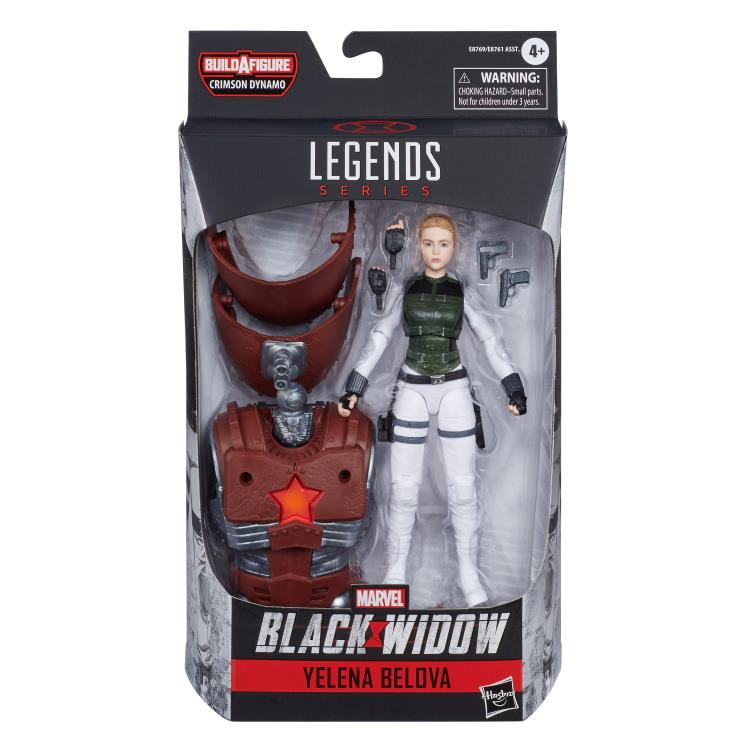 Winter Soldier
Winter Soldier is a fierce combatant and an asset in battle, no matter which team he fights for.
Winter Soldier figure
Pistol
Rifle
Crimson Dynamo head
Spymaster
An undercover operative skilled in sabotage, Spymaster possesses superb fighting capabilities.
Marvel's Spymaster figure
Pistol
Crimson Dynamo leg
Crossbones
Crossbones makes it his mission to take out Captain America, no matter the loss of life at stake.
Marvel's Crossbones figure
2 Pistols
Crimson Dynamo arm
Red Guardian
Alexei Shostakov is a super soldier and spy who has lived a lifetime of triumph during the Cold War.
Red Guardian figure
Shield
Crimson Dynamo arm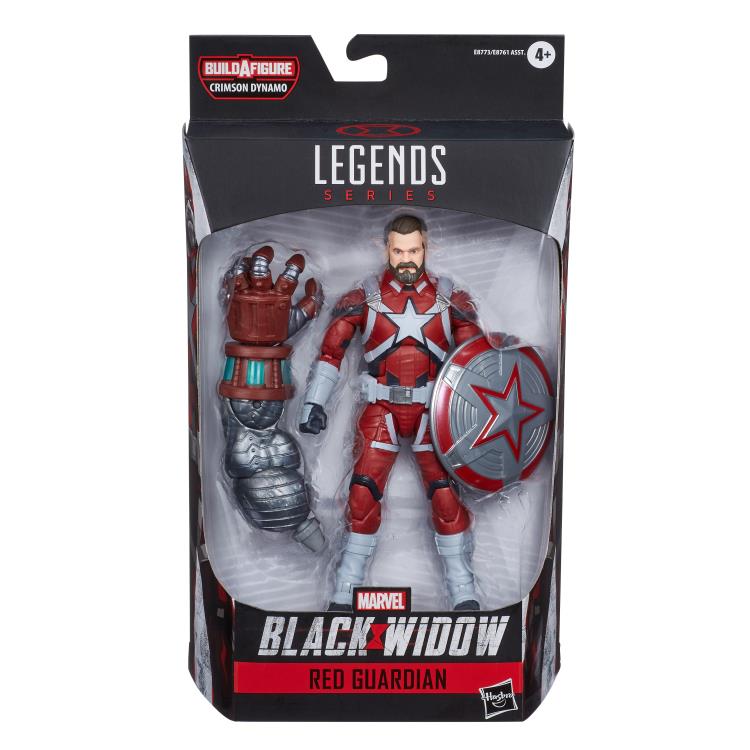 Product Features
6 inches (15.24cm)
Made of plastic
Comic and movie inspired design
Highly poseable action figures
Crimson Dynamo Build-A-Figure
Taskmaster does not have a Build-A-Figure piece