Bring Arts Hero Metal Slime Ver. [Dragon Quest XI]
Release date: TBA
Price: 9504 yen
Japan Order link: http://store.jp.square-enix.com/item/MDQBA02.html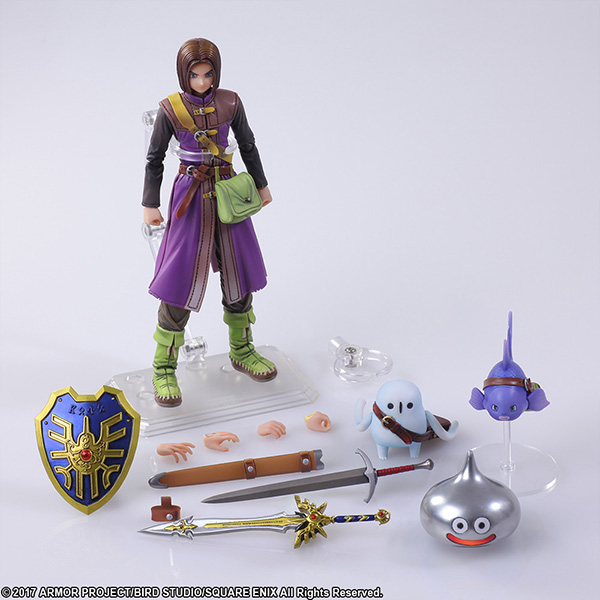 The main character of the "Dragon Quest" series of video games joins the Bring Arts figure lineup from Square Enix. As seen in "Dragon Quest 11" or "Dragon Quest XI," the hero is ready for action-packed adventures right out of the box. He's carefully sculpted and painted to faithfully represent his appearance in the game, down to the texture of his clothing and the glossy finish on his shield. The Figure Size approximately 14cm tall.
[Set Contents]:
Main figure
Sword of Ishi
Sword of the Brave
Shield of the Brave
Metal Slime Version
Lurucchi
Fish hero
Interchangeable hands (x4)