Figma Aqua [KonoSuba 2]
Release date: Novemeber 2018
Price: 6800 yen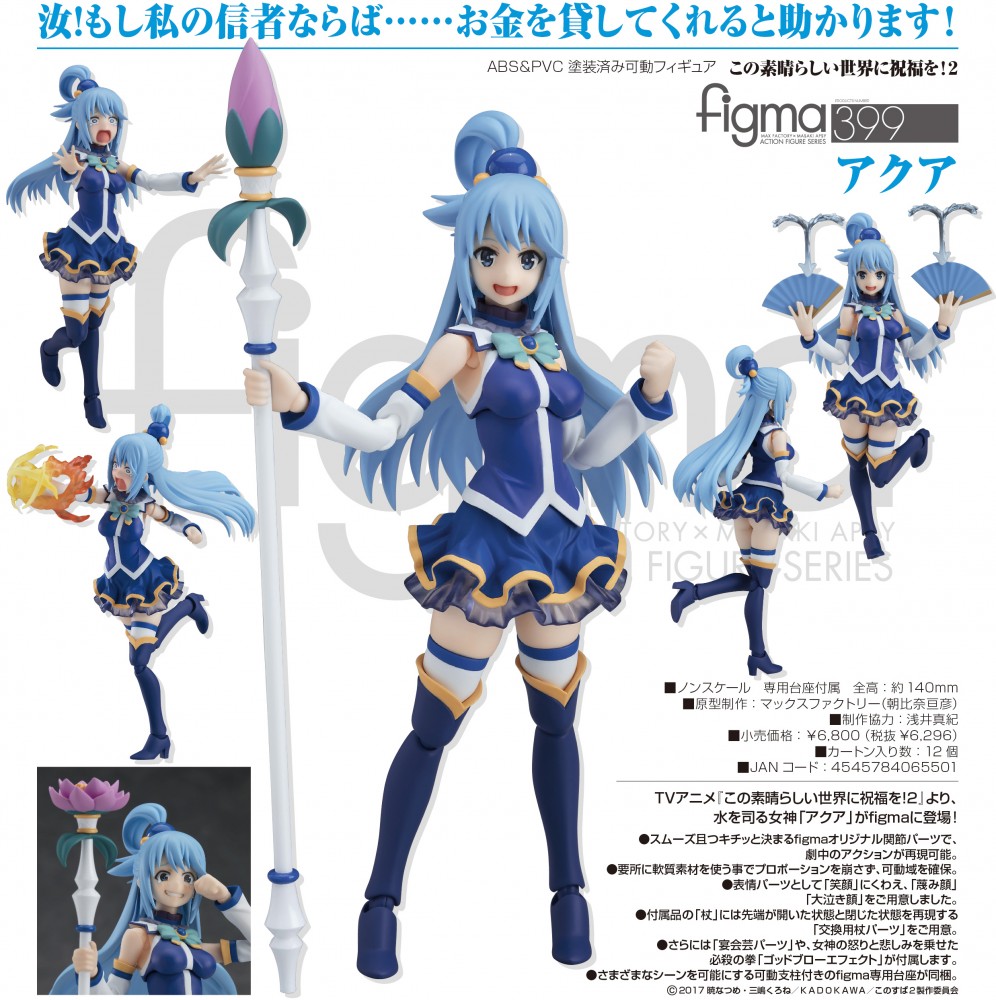 Figma 399 Aqua
"If you truly are one of my followers… it would be great if you could lend me some money!"
From the anime series "KONO SUBARASHII SEKAI NI SYUKUFUKU WO! 2" comes a figma of the Goddess of Water, Aqua!
・The smooth yet posable figma joints allow you to act out a variety of different scenes.
・A flexible plastic is used in specific areas, allowing proportions to be kept without compromising posability.
・She comes with three face plates including a smiling expression, a contemptuous expression and a crying expression.
・Optional parts include her staff which also comes with interchangeable parts to display the tip open or closed.
・Effect parts to display her making use of her party trick, as well as her ultimate God Blow punching attack.
・An articulated figma stand is included, which allows various poses to be taken.