Play Arts Kai Cloud Strife & Fenrir [FINAL FANTASY VII ADVENT CHILDREN]
Release date: October 2018
Price: 36.800 yen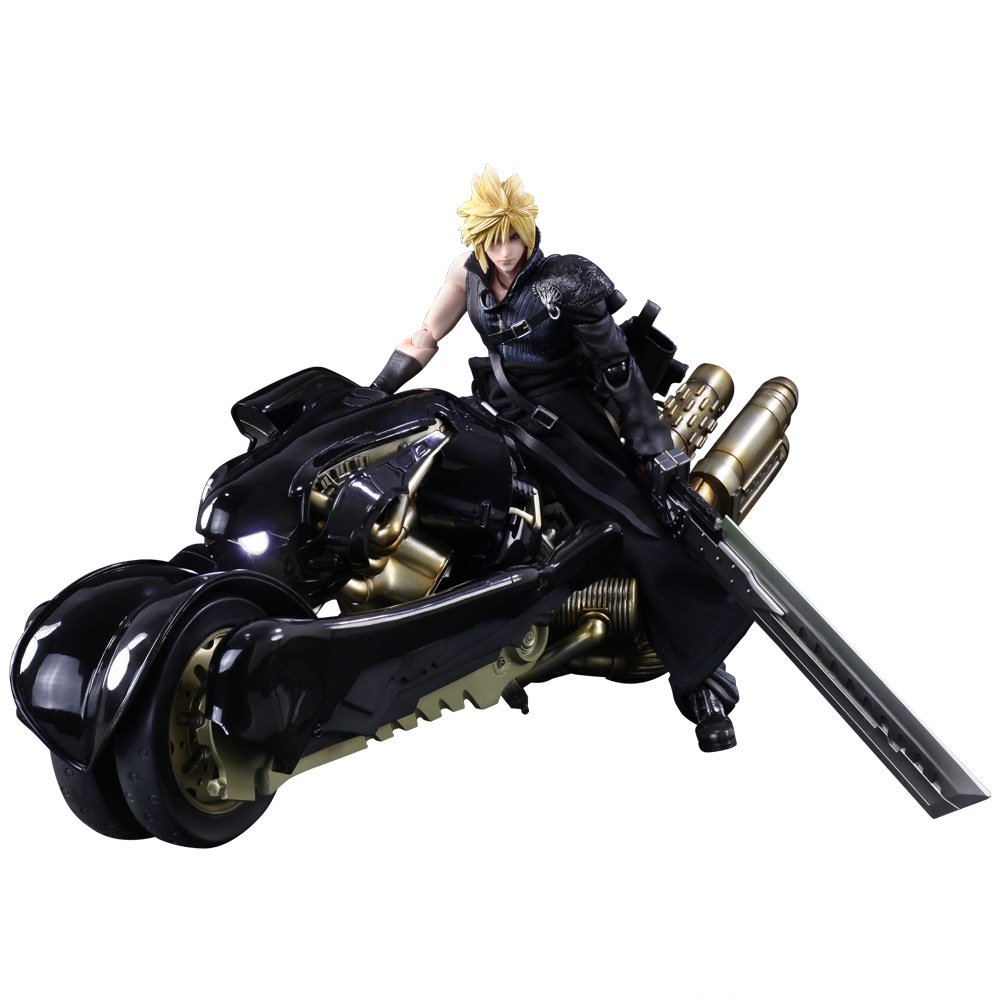 Cloud Strife and his motorbike Fenrir, as seen in "Final Fantasy VII: Advent Children," join the Play Arts Kai figure lineup from Square Enix. Cloud's numerous swords can be stored on board Fenrir, and every mechanical detail of the bike has been carefully reproduced. Cloud also has an interchangeable head with goggles, as well as spare hands (including one holding his phone). Cloud approximately 27cm tall and Fenrir approximately 44.5cm long.
[Set Contents]:
Cloud figure
Fenrir motorbike
Swords (x6)
Interchangeable hands (x6)
Interchangeable head
Interchangeable arm