2020 Release – Marvel Legends Fantastic Four With Build-A-Figure Super Skrull
The long awaited has been confirmed recently, yes it is the Fantastic Four wave with the classic Doctor Doom in it. It has been announced with official images and the real hype on Build-A-Figure the Super Skrull !!
The case ratios for the Fantastic Four wave are like this
Doctor Doom (2)
The Thing (2)
Mr. Fantastic (1)
Human Torch Johnny Storm (1)
Invisible Woman (1)
She-Hulk (1)
The Fantastic Four will have its black costume version, thats not really matter to me since I have the classic Walgreens exclusive. But the real thing is how well the Doctor Doom will be, because from what we saw, it came out with the classic vibe and also the modern mask for the additional part. Its cool and the details on the costume are decent, but can he sit with that skirt ?? lol
Another big shot that to mention is the Super Skrull as the Build-A-Figure part. It is clear this is the bad ass Skrull that we want, poor Thalos.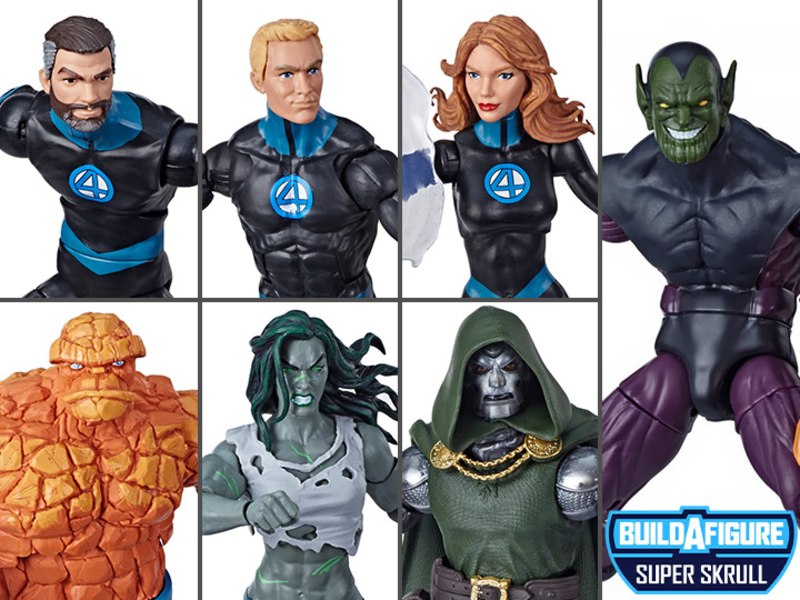 so…which one do you like most ? or are you going to grab all of them ? the pre order already begun for you who want to grab it before its gone.