Figma Fox [Persona 5]
Release date: April 2019
Price: 6296 yen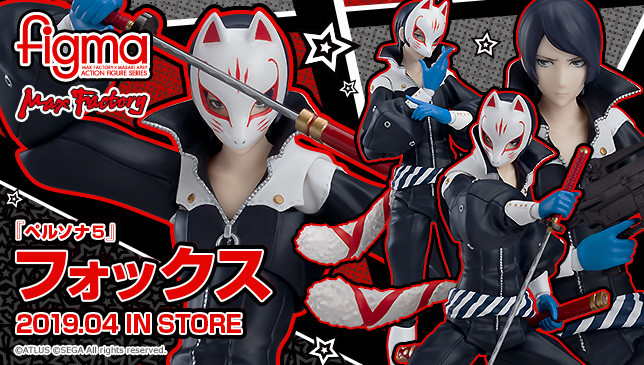 "Now! Let us strike… as figma!"
From the popular RPG game "Persona 5" comes a figma of one of the members of the Phantom Thieves – Fox!
The smooth yet posable figma joints allow you to act out a variety of different scenes.
A flexible plastic is used in specific areas, allowing proportions to be kept without compromising posability.
He comes with three face plates including a confident expression, an angry expression as well as a cool and composed smile.
Optional parts include his sword and scabbard as well as the long-range rifle and the paper fan from his Confidant Ability.
An articulated figma stand is included, which allows various poses to be taken.