Spider-Man 2099 – Exiles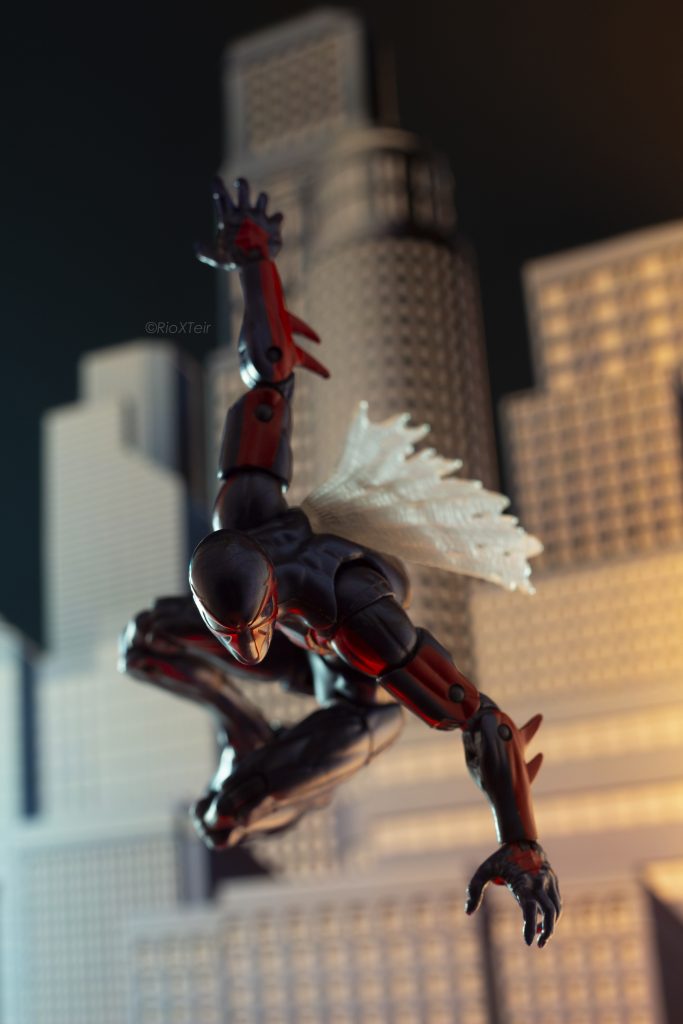 Going to say that I love every inch aspect on my latest shot that I took in the early morning. It took me almost an hour to prepare the set up but it worth the wait. Figure in frame, Marvel Legends Spider-Man 2099 from Hobgoblin BAF waves.
The set up was really simple, black cloth as a backdrop and a cut out A3 print paper of building. Two desktop lamp each side with blue and orange plastic bag. I used 3 pieces of polyfoam as the diffuser and also as the reflector. To make this happen, I need a tripod and shot it from a certain high angle, thats why the 3 boxes are placed as the replacement.
To see more of my toy photography kindly visit Instagram @rioxteir