HG Build Custom 1/144 Binder Gun
Release date: July 5th 2018
Price: 600 yen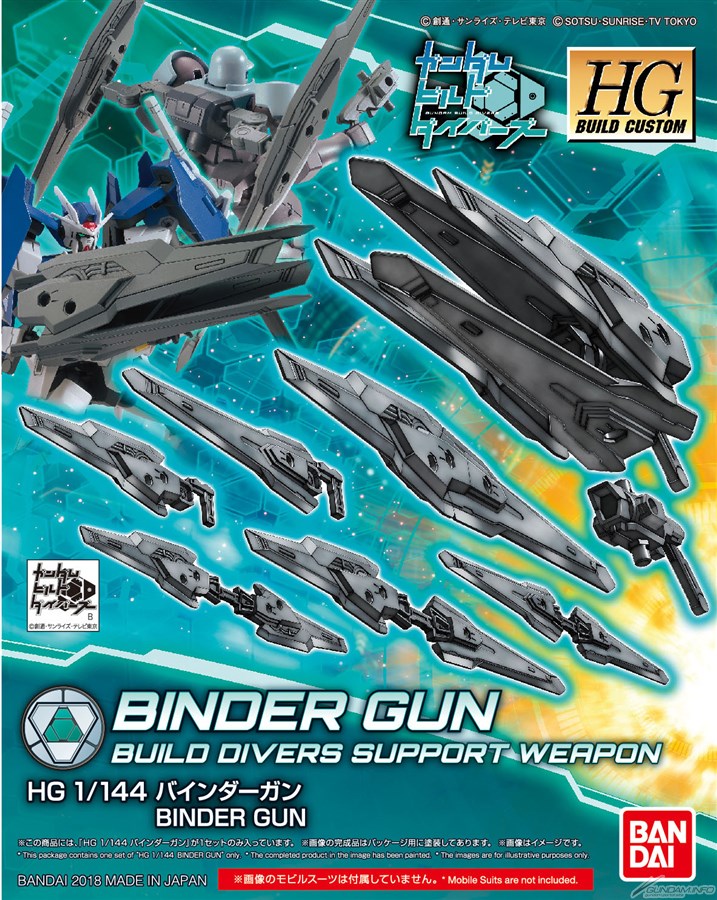 It's already in, Power up your HG Gundam with this super versatile collection of weaponry from the Build Custom series. With lots of joint parts included, the various pieces can be combined in a number of different ways, such as blade mode and gun mode. All pieces can also be combined to create a large rifle.
[Includes]:
Large and small binder parts (2 each)
Gun parts (1)
Joint parts (1 set)
Instruction manual (1)