Tired of the usual shot made me wondering what to do with my collections to be more alive than just a simple toys. You need to take a shot differently, placed your toy as the moving subject. This is the Hasbro Transformers Optimus Prime which I took the other day.
I tried to make the Optimus Prime looks like dashing to transform from robot form into the vehicle form. This is what I can think of, kinda looks like a flying run but at least it looks more alive than usual shot. In my case, I tried to take the shot from a bottom in the front of the television table, the TV itself were hanging on the wall. Using television as the background are one of many simple tricks out there for toy photography. Just find images that suits you and put them into the your TV by using flashdisk.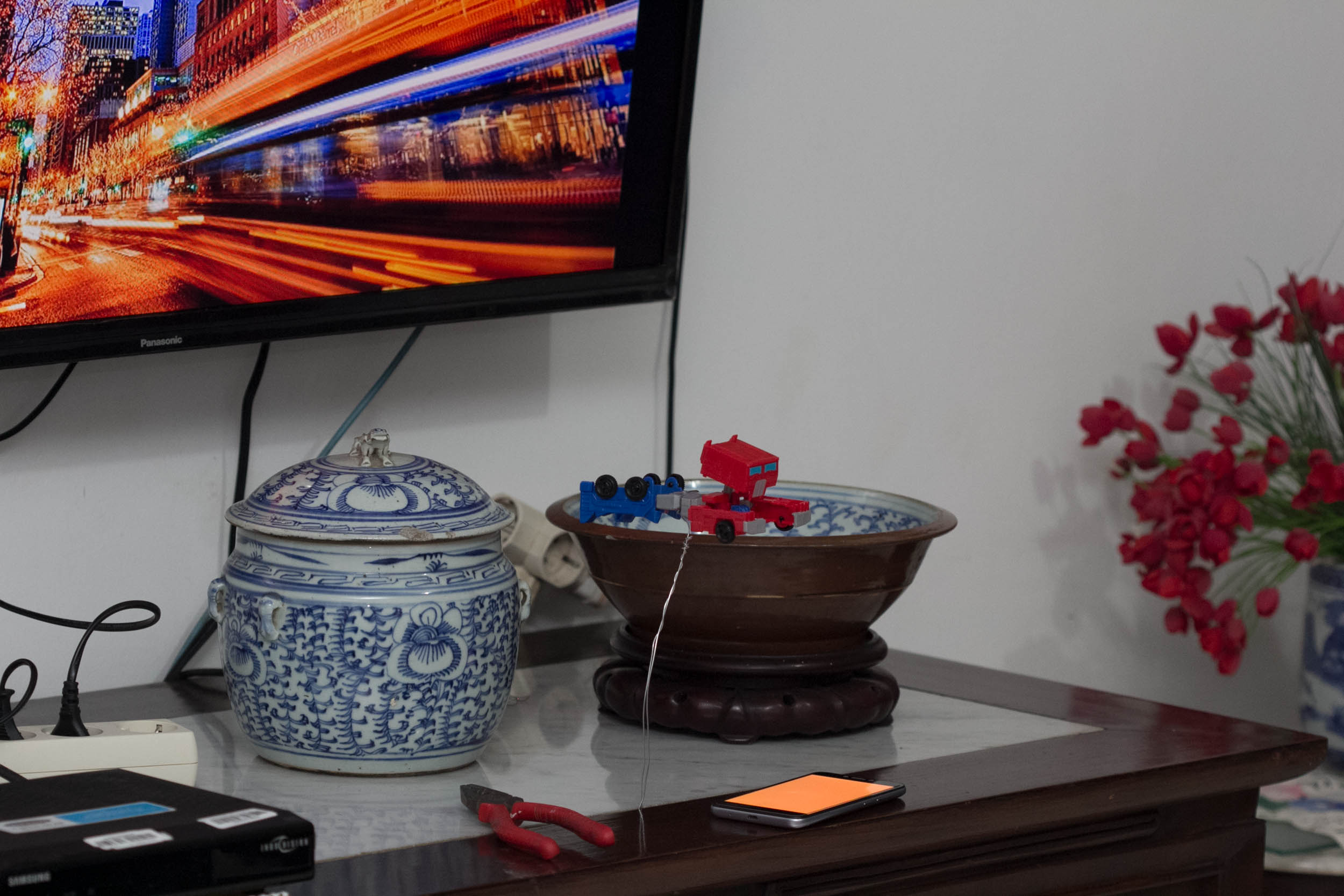 The other simple trick is using a 2mm alumunium wire as a stand base for your action figure, it will more less work for you to erase it later that the normal stand base. Don't forget to take the photo using a tripod, if you don't have it, try to using some books and try not to shake to much.
Using your handphone as the source light is also helps you to brighten up the object more, and the final touch is to modified your RAW photos into an amazing one with photo editor software.